NorCal Vans Upfits
---
With 30 years of experience in the Mobility Industry, Nor-Cal Vans (NCV) offers Ford commercial shuttles and wheelchair accessible vans with a focus on quality and service. As a certified Ford QVM (Qualified Vehicle Modifier) and Pool Account, our products are designed to meet the rigorous quality and safety standards we strive for in every product.
View NorCal Vans
---
NorCal Vans Mobility Upfit
Our Ford Transit upfits allow for easy wheelchair access. We offer models with rear or side-entry wheelchair lifts. Our Curbside Access models also offer the Shift N Step dual entry system, allowing both wheelchair passenger and ambulatory entry through the same door.
View NorCal Vans Mobility Upfits
---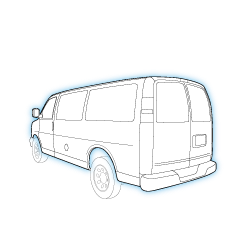 NorCal Vans Passenger Wagon
The Ford Transit is an ideal shuttle vehicle with its superior people moving capabilities and low operating costs. Our Transit Bus models allow easy access for passengers and does not affect the structural integrity of the vehicle. Our Executive Transit model provides a luxurious feel for those looking for a higher-end conversion; a perfect blend of style and practicality.
View NorCal Vans Passenger Wagon Upfits
---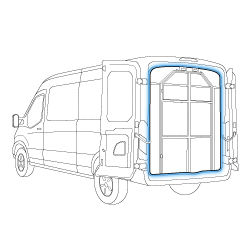 NorCal Vans Secure Transport Vans
Transporting your products safely and legally is critical to the success of businesses. The good news is that you have options that are more affordable than you think. We've been converting vans for over 30 years, and we have already designed a custom solution. Models include an internally locked storage area and money lock box; additional features include LED interior lighting, GPS, or refrigeration.
View NorCal Vans Secure Transport Vans