Commercial Truck and Van Equipment Upfits
---
Commercial Truck & Van provides one stop shopping for commercial customers. We provide you with the highest quality products available, as well as the comprehensive service you need. We specialize in truck body, van interior installation, sales, service and fabrication.

Our professional installers are thoroughly trained to provide quality installation and repairs. We have the truck and van equipment you need to get the job done.
View Commercial Trucks and Vans
---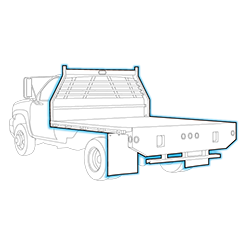 Commercial Truck Platform Body
All of our Platform bodies are made of heavy-duty welded construction to withstand the abuse of everyday loading and unloading of material required in the commercial marketplace. Whether your application calls for a light duty, standard or heavy duty model, Commercial Truck & Van can provide the right platform to fit your needs.
View Commercial Truck Platform Bodies
---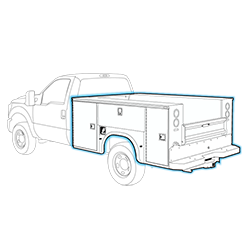 Commercial Truck Service Body
Our Service Body has raised the standards in quality and performance for service bodies in its class. Featuring a cutting edge aerodynamic look with straight edge top, flush mounted doors and stainless steel continuous hinges, Commercial Truck Bodies deliver increased storage, durability and security at a competitive price.
View Commercial Truck Service Bodies