Drake Upfits
---
Drake Equipment is owned and operated by the 3rd generation and has 2 different locations to serve you better. In 1993, Drake Equipment opened a new store in Phoenix, AZ with 7 acres of land with 56,000 square foot building. Then in 1999, another Drake went up in Las Vegas, NV with about an acre of land.
View Drake Trucks
---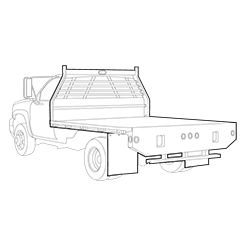 Drake Platform Bodies
Drake Platform Bodies enable users to safely and efficiently transport bulk materials and large equipment to and from the jobsite. From simple flatbeds to highly contented vocational platforms, Drake has the product for you. Numerous vocational Platform Bodies are available for specific applications, including contractors and landscapers. Numerous options and accessories such as side accessories, floor materials, hoists and more are available to fully customize your Drake Platform Body.
View Drake Platform Bodies
---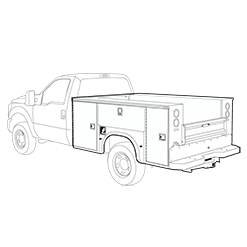 Drake Service Bodies
A service truck is your workshop on wheels and contains all the tools, parts and equipment you need to get the job done. Drake manufactures a full line of Service Bodies to meet nearly any vocational application or size of truck – from half tons to class eight. Whether you need a body that can handle your aerial device, telescopic cranes, tools or welding equipment, Drake has a Service Body that will meet your individual needs.
View Drake Service Bodies
---
Drake Dump Bodies
From top to bottom and front to back, Drake Dump Bodies have it all. Completely redesigned, Drake Dump Bodies possess the industry's best features including a versatile double-acting tailgate, innovative quick-release lever on drop side models and superior corrosion resistance. Construction, landscaping, lawn care, nursery and masonry companies along with municipalities big and small have relied on Drake Dump Bodies for their heaviest loads. Among light duty dump bodies, the Drake Dump Body is clearly best-in-class.
View Drake Dump Bodies
---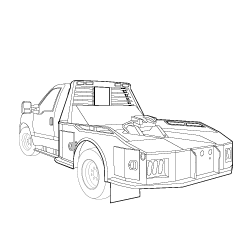 Drake Hauler Body
Rugged Drake Mechanics Trucks have been utilized in many different industries including heavy construction, railroads, municipalities, mining, agriculture and equipment rental. Drake Mechanics Trucks provide reliability, productivity and safety on the jobsite. Drake Mechanics Trucks are complete turnkey packages mechanics need and come to expect in a service truck. All Mechanics Trucks from Drake feature a crane to perform the lifting, heavy duty mechanics drawers for organized tool storage and ample and secure storage within the side compartments. Choose from a variety of crane body lengths, electric or hydraulic cranes, compressors, welders, generators, lube packages and auxiliary lighting.
View Drake Haulers