Liftmoore Upfits
---
Liftmoore has been manufacturing quality Crane products since 1961. Our complete line of cranes ranging from an electric DC-Powered 800 lbs. Capacity ( 4,500 Ft-lbs.) to a Hydraulic Powered 10,000 lbs. Capacity ( 72,000 Ft-lbs.) are designed and built to meet our high standards of quality, craftsmanship, and dependability.
View Liftmoore Trucks
---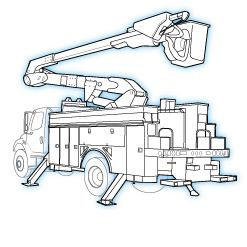 Liftmoore Crane Body
Liftmoore Crane Service Bodies are designed to maximize the abilities of the crane matched to an appropriate chassis. From bodies shipped loose in prime to total truck upfits, Liftmoore is able to provide flexible solutions to meet your crane service body needs.
View Liftmoore Crane Body Upfits