RKI Upfits
---
RKI, Inc. is a leading manufacturer of commercial grade durable truck equipment. RKI provides the best built and longest lasting truck products available, and that commitment is defined by the only full line Lifetime Warranty in the industry. We design our products for people who don't just drive their trucks; they use their trucks.
View RKI Trucks
---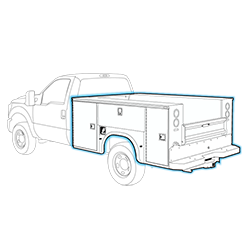 RKI Service Body
Galvanneal steel construction with stainless steel fasteners and latches. Available in a variety of lengths fit for both single- or dual-wheeled chassis. RKI service bodies are fully undercoated to prevent degradation and still backed by a lifetime warranty.
View RKI Service Body Upfits
---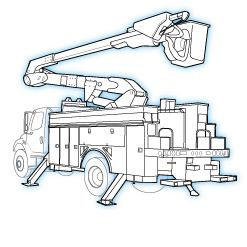 RKI Crane Body
All the strength and reliability of our RKI service body, with an added crane. Cranes are frame-mounted for extra stability and range from 6,000 to 16,000 ft. lb. maximum moment rating.
View RKI Crane Body Upfits