Smyrna Upfits
---
Smyrna Truck & Cargo is one of the largest and diverse Truck Equipment Companies in the U.S. Family-Owned and Operated since 1952, STC distributes the Premier Truck Equipment Brands - Reading Truck Bodies, Rugby & Duraclass Dumps, Masterack Van Interiors, Thieman Lifgates, Swaploader Hooklifts, Rudco Cable Hoist and AutoCrane.
Smyrna Truck & Cargo Engineers and Custom Fabrication Technicians have developed and manufactured some of the industries most innovative products. Our team is supported by in-house Engineers and Solidworks 3-D Drawing applications; supplying our customers the latest technologies during the development of custom projects.
View Smyrna Trucks
---
Smyrna Cutaway Van
Durable and strong, Smyrna's Cutaway Body can handle a range of payloads to help you get the job done. Built for the value minded operator whose focus is a well-constructed box with functionality as the main aspect. Standard features include roll-up door with rust prohibitive rivets, galvanized anti-snag roof bows on 24" centers, cast aluminum corner caps, and cargo dome light.
View Smyrna Cutaway Van Upfits
---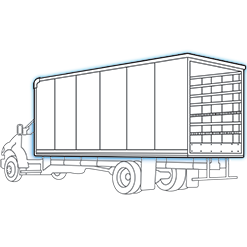 Smyrna Dry Freight Body
Whether you're in the market for a box truck or delivery truck or van, Smyrna's series of dry freight truck bodies are designed and built to satisfy your every need. Features include Aluminum or FRP construction, Aluminum or Translucent Roofing, or an optional aluminum walkramp. Smyrna Dry Freight Body is an excellent consideration for those seeking a box of robust and rugged construction.
View Smyrna Dry Freight Body Upfits
---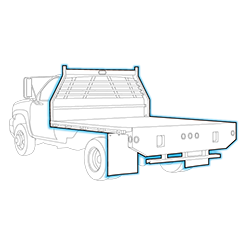 Smyrna Platform Body
Simplify the loading and transporting of a variety of weather-resistant materials with Smyrna's Platform truck. Smyrna Platform Bodies enable users to safely and efficiently transport bulk materials and large equipment to and from the jobsite. From simple flatbeds to highly contented vocational platforms, Smyrna has the product for you. Numerous vocational Platform Bodies are available for specific applications, including contractors and landscapers. View Smyrna Platform Body Upfits