Stellar Upfits
---
Stellar Industries, Inc., located in Garner, Iowa, was established in 1990 as the first US corporation to design and manufacture a domestic hydraulic hooklift hoist. Since its inception, Stellar has created over 40 different hooklift models featuring single-pivot, double-pivot and sliding jib designs.
Stellar Industries, Inc. is dedicated to being the preferred supplier of quality hydraulic truck equipment and related accessories through innovative, responsive, and cost effective solutions to meet our customers' needs in a positive work environment while providing a profitable return for our shareholders.
View Stellar Trucks
---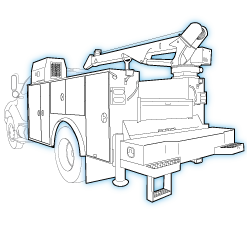 Stellar Mechanics Body
Available in both galvanneal steel and aluminum bodies, and a variety of lengths to fit the exact needs of your work.
View Stellar Mechanics Body Upfits
---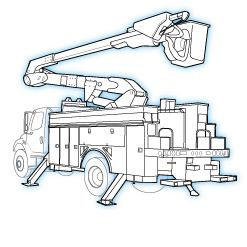 Stellar Crane Body
With cranes rated from 3,200 - 6,000 lbs on top of all the variety and reliability of our service box, you can't go wrong with a crane body from Stellar Industries.
View Stellar Crane Body Upfits
---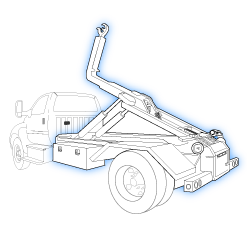 Stellar Hooklift Body
One truck. One operator. Infinite possibilities. Stellar Industries provides the largest line of hydraulic hooklift hoists in North America. With both articulating tilt and sliding jib hooklifts, Stellar offers nearly fifty different models covering a wide range of capacities and body sizes.
View Stellar Hooklift Body Upfits
---
Other Stellar Bodies
From heavy duty railroad cranes, to Ag and OTR tire service trucks, we have the upfit to fit your needs. If you don't see what you're looking for, feel free to reach out and we'll see what we can do for you!
View Other Stellar Body Upfits